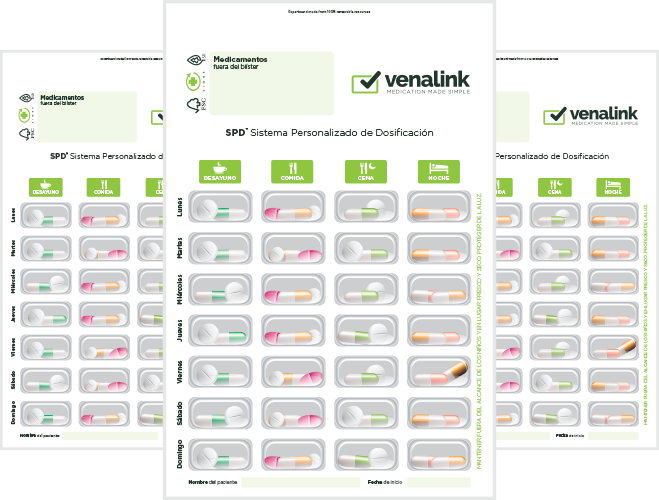 Monitored Dosage System (MDS)
The Monitored Dosage System (MDS)is a device that repackages medicine in a hermetically sealed package and includes the capsules and/or tablets that the patient should take, grouped together in terms of the time they should be taken during the day, and that contains all the information required to ensure the dosage is correctly administered.
The use of these systems is part of a process in which the medication is removed from the original container in order to be repackaged in the new devices, which means that a series of precautions need to be taken into account, in terms of the stability of the medication. Venalink Monitored Dosage System (MDS) guarantees that the medication is still safe, stable and effective for the time that it is repackaged in the new container.
Components
The Venalink Monitored Dosage System (MDS) is made up of two key elements: one part made of cardboard and aluminium, which is called the card, and a second part, the blister pack.
Blister Pack
Available in 4 sizes: Small, medium, large and extra-large, according to their depth. Any size of blister pack can be adapted to the cards. We also have 'topaz' blister packs for light-sensitive medication.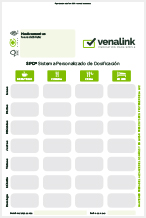 Card
The cards are available with cold seal or hot seal.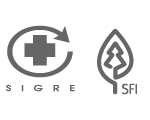 Paperboard made from 100% renewable resources